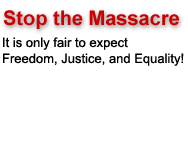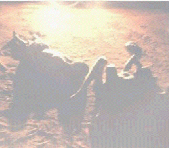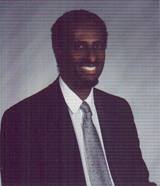 Biography of the Chairman
Mr. Abdi Omar
Mr Abdi Omar was born in the Wajir township of North Eastern Province of Kenya. He had his primary education in Wajir and then moved to Somalia where he attended teachers' training college and obtained B.A. degree in Geography.
In 1985 he attended King Saud University in Riyad, Saudi Arabia and received a diploma in Arabic and Islamic literature. In 1986 he won a scholarship from World University Services in London, England and attended London University, School of Oriental and African Studies for two years, receiving Master's degree in Anthropology and International Politics with special concentration on the Horn of Africa.
Over the last 25 years he has been fighting for the rights of Kenya Somalis who have lived under discriminatory and repressive regimes since Kenya became independent in 1963. He grew up in North Eastern Province of Kenya which is entirely inhabited by ethnic Somalis. As a young boy he witnessed many atrocities, discrimination and indignities suffered by Kenyan-Somalis at hands of Kenyan authorities. From these childhood experiences of discrimination and mistreatment against his own people, he became extremely conscious of the need to fight for the rights of Kenyan-Somalis. As little school boy, he used to organize, with the help some elders, protests and other forms of resistance against the heavy-handed and brutal behavior of Kenyan Police.
In early 1970s, Northeastern Province had become a dangerous place for him to live as the then Kenyan authorities considered him a vocal point for resistance and put a prize on his head. He fled Kenya in 1974 and have been living in exile from his country since then. In 1980s, the Kenyan Police brutalities against the Kenya Somalis living in the North East intensified. Kenyan security forces carried a number of broad daylight massacres such as Wagala,Garissa and Madogashe massacres. He has dedicated his life to help the bereaved families of Wajir Garissa, Malkamare and other massacres in Northeastern Province. "In fact, I was always unhappy the way the Kenya Government treated the Somalis, Borans and other tribal people in Northeastern and Eastern Provinces" he says.
During the 1970's, when he was in Wajir Primary School, he used to organize the students to resist the inhuman treatment that they encountered from Kenya Government Officials, Police, Administration Police and the Army who were killing the innocent people, raping the women and robbing the civilians as they pleased. In 1984, he helped the Anti-Slavery Society to present a human rights violation paper to the United Nation's Sub-Commission on Prevention of Discrimination and protection of minorities.
The Kenya Government was asked to appoint a commission of inquiry to investigate the Horrific Wajir massacre. In 1987, he presented a statement to the United Nations Commission of Human Rights with the help of Survival International group in Geneva to bring justice to those who were responsible for the Wajir massacre and to give compensation the bereaved families of Wajir massacre.
In 1989, he went to Geneva and addressed United Nations Commission of Human Rights regarding the plights of the Kenyan Somali people and particularly the massacres in Wajir, Garissa and Mandera.
He emphatically opposed the implementation of discriminatory screening cards of the Kenya somalis.This was used repatriate genuine Kenyan Businessmen and elders to Somalia.In 1996, Mr. Abdi Omar and Mr. Mohamed Doli (law student)addressed the Canadian Commission of Human Rights in reference to the political turmoil in North Eastern Province regarding the Kenya's Government lack of interest in developing the province and allowing the people to move about freely.
He is motivated by the need to help those helpless people who need justice to prevail in their country, KENYA. He says for him it is a moral obligation to be an advocate for the rights of his people and all others who cry out loud or silently for Justice.
Powered by InfocomUSA.com
The Daily Nation
The East African Standard
lslam
SomaliNet
Hiiraan